Welcome to Brookhaven OB-GYN Associates, P.A.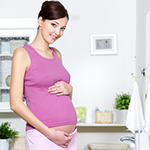 W
elcome to Brookhaven OB-GYN Associates, P.A. We appreciate the confidence you have expressed by selecting us for treatment of your medical needs. We assure you our primary goal is to provide you with quality, state of the art, obstetrical and gynecologic care. We have been trained in this manner, and we pledge to continue this philosophy in our private practice.
We would encourage you to be an active participant in your health care by asking questions, reading educational pamphlets, and most of all, attempting to understand your medical condition, the potential treatment options, and our recommendations to you. We want you to be involved with your own care to assure the most satisfactory outcome possible.
Should you have any constructive comments about this clinic, your doctor or personnel, please bring this to our attention so that the issue can be reviewed. Again, our goal is to provide the best medical care we can, and we feel this requires your assistance.
Patient Payment Portal
Click Link Below