About Us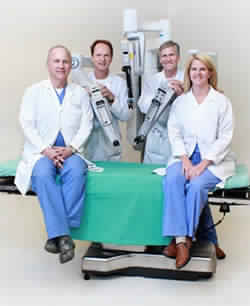 At Brookhaven OB-GYN Associates, P.A., We provide comprehensive healthcare for each patient, including the best obstetric and gynecologic care possible. Since the clinic opened in July 1988 our passion has grown to include women from all over Southwest Mississippi, yet our physicians continue to offer personalized care in a Christian environment.
With Spacious primary and secondary waiting areas, the clinic offers an in-house lab for routine blood and urine checks, in-house mammography for your convenience, and a variety of other appropriate diagnostic testing and procedures in a space that offers 16 private exam rooms, an ultrasound suite and a minor surgery suite.
Both our gynecological and obstetric patients benefit from the care provided by our physicians, who as professionals offer specialized medical care for women, but as parents themselves, offer empathy, insight and concern for each expectant mom. In short, it is our hope that you discover at Brookhaven OB-GYN Associates, P.A. our physicians are doctors by trade parents by heart.